hvv Deutschland­­ticket
... the ticket with the plus
Whether you are going to work, to the uni, to see family or friends, for a day at the beach or up into the mountains – your hvv Deutschlandticket will get you wherever you want to go.
Order now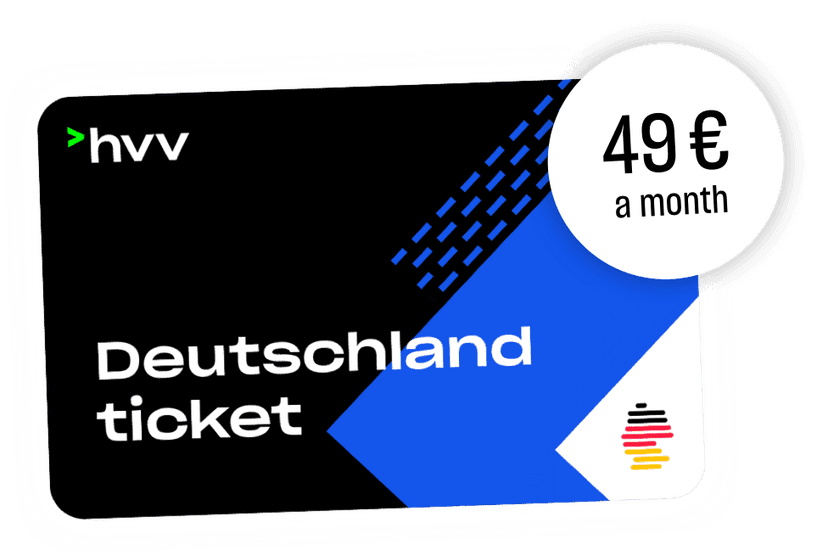 Key facts about the hvv Deutschland­ticket
Your hvv Deutschlandticket costs 49.00 € a month. In the hvv you can start flexibly and pay pro rata in the first month.
Those who qualify get reduced-price travel on the hvv. More details here
You can cancel the hvv Deutschlandticket monthly (by the 10th of the current month concerned). Otherwise your Deutschlandticket will be automatically renewed for another month.
The hvv Deutschlandticket is vaid for travel in the 2nd class without any time restrictions. The ticket is not valid on long-distance trains (IC, EC, ICE).
You can get an upgrade to 1st class for 47.20 € (from 01/05/2023) per month for example in the App or at ticket machines.
Non-transferable, taking along others, dogs and bicycles
Your hvv Deutschlandticket is only valid for one person. Children up to the age of 6 can still be taken along free of charge.
Also in the hvv:
If you buy an additional ticket for 15.00 €, 1 person and 3 children (aged 6-14) can accompany you on the entire hvv network free of charge on Saturdays, Sundays and public holidays as well as on Christmas Eve and New Year's Eve. This Weekend+ Ticket is valid for one calendar month at a time and is available for example in the hvv switch App or at ticket machines.
You can take your bike on board free of charge Mon - Fri outside peak times (6 am to 9 am, 4 pm to 6 pm) as well as on weekends and public holidays all day. Dogs can be taken on board free of charge at any time.
Order your hvv Deutschland­ticket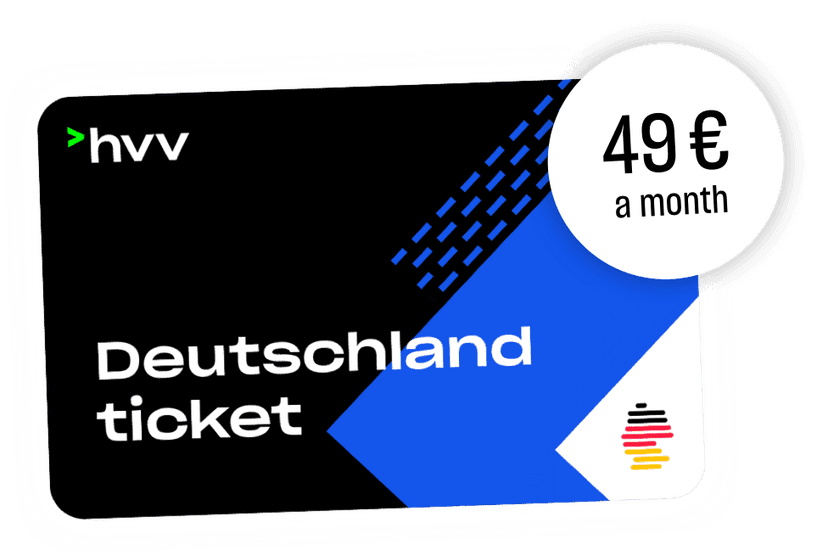 hvv Plus Experience North Germany with hvv Plus and discover fantastic benefits from our partners in and around Hamburg. Interested?
Discover hvv Plus