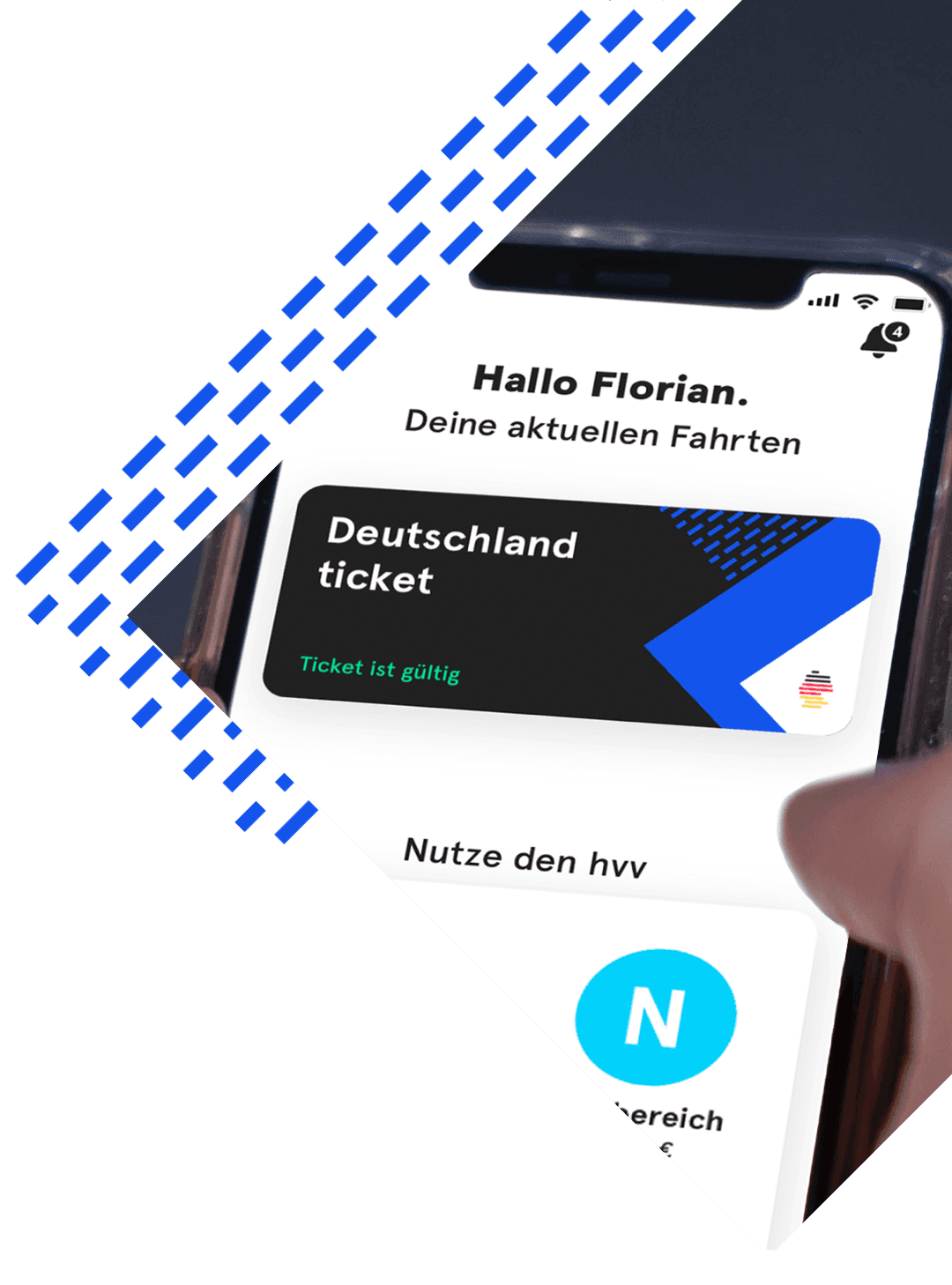 Order the hvv Deutschland­ticket now
And this is how easy it is with the hvv switch App
Scan or click the QR code
Register if you do not already have a hvv switch account
Order your digital hvv Deutschlandticket in the app
You would rather have your ticket on a chipcard? Are you entitled to reduced-price travel?
Then just order online. Below you will find all information.
hvv Deutschlandticket in the App - your advantages
Scan the QR code, register and order.
You can order it fast and easily - get the digital Ticket in the App
You always have your hvv Deutschlandticket with you
You pay by direct debit (SEPA), Paypal or credit card
You can manage it direct in the hvv switch App
Important infos about your order
You can only order the Deutschlandticket in the hvv switch App without reductions and pay by direct debit (SEPA), Paypal or by credit card.
If you are eligible for the social discount, you can order the hvv Deutschlandticket online, but you need to hand in the application for the discount at a service centre.
School passes can be ordered online and the entitlement form uploaded. The BonusTicket for apprentices/trainees can only be ordered with the proof of entitlement in a service centre.
If you order online, you need to register with meinhvv. It's practical: you can manage or cancel your hvv Deutschlandticket there or alter your data.
The hvv Deutschlandticket is also available in all hvv service centres
Do you want to order the hvv Deutschlandticket as a ProfiTicket?
You can find all you need to know here.